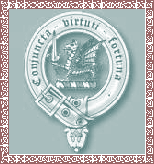 More Books from MacBeth's Opinion
Try some books by E. Nesbit. Of high literary quality, they will give you a view of early 20th Century living like few other children's novels. Step into E. Nesbit's England...and into the worlds of her imagination. A favorite of C. S. Lewis!
Here are some fun and educational books for history...

Books by the D'Auliares:
Buffalo Bill
Benjamin Franklin
Columbus
George Washington
The Cabin faced West
The Star Spangled Banner
Books from Jean Fritz:

Can't You Make Them Behave, King George?
Brendan the Navigator
Around the World in a Hundred Years: From Henry the Navigator to Magellan
Will You Sign Here, Mr. Hancock?
Sh! We're Writing the Constitution!
More history:

The World of Captain John Smith
The World of Columbus and Sons
Carry on, Mr. Bowditch
America 1900
The Matchlock gun
Johnny Tremain
Phoebe the Spy
Bears on Hemlock Mountain
A Lion To Guard Us
...and a few books for fun and learning. Happy Reading!
King of the Golden River (Ruskin is just as wonderful as CM thought!)
Need a few German Books?

Die Geschichte von Peterchen Hase

My Little German ABC coloring book
Or learn German with Power Glide:

My Kids' Recommendations--Their Favorite Books:
Or maybe you prefer poetry?

A Child's Garden of Verses-- Listen and Read (special order)
The Harp and the Laurel Wreath
Stories and Poems for Extremely Intelligent Children of All Ages 400 hundred pages of the best poetry, divided, more or less, seasonally. It does not get much better than this collection.
The Complete Flower Fairies Another great seasonal collection.
Cautionary Verses Belloc pokes fun at bad behavior. Classic, and this pocket-sized edition is a tiny gem.
Oxford Dictionary of Nursery Rhymes A hefty volume with analysis. Pretty cool.