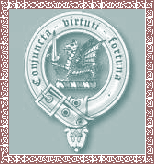 MacBeth's

Opinion
...home of text-free learning in association with
Shop ScienceKit.com for science materials for high school
(Shopping at our affiliates helps pay for website...but no pressure!)
---

BOOKS

Microbiology:

A Field Guide to Bacteria This is one of the coolest books ever! Find bacteria with your five senses, and no microscope required!
Microbiology A great reference book, with photos and instructions.

Entymology:

Zoology:

In a Patch of Fireweed by Bernd Heinrich is the autobiography of a great zoologist, from Nazi Germany to the dept. of Zoology at U of VT. Outstanding.
Online dissections (offsite links are checked at time of publishing. Please report any problems to me):

Oh, and a word of warning--these online dissections use actual specimens, not drawings.

Lamprey (still site with cross sections)
---

Laboratory Manuals and Equipment

Much of the following material is available off-site, from sources other than Amazon. To keep things simple, I have used as few suppliers as possible. You may find other sources for these materials, but these links are provided to give you a place to start.

The lab manual are from Castle Heights Press. Written by Kathleen and Mark Julicher, these manuals are meant for use in small schools or the homeschool. The labs contain clear instructions and are simple to do in the home, yet provide the student with solid high school laboratory experience.

Equipment and supplies available from: